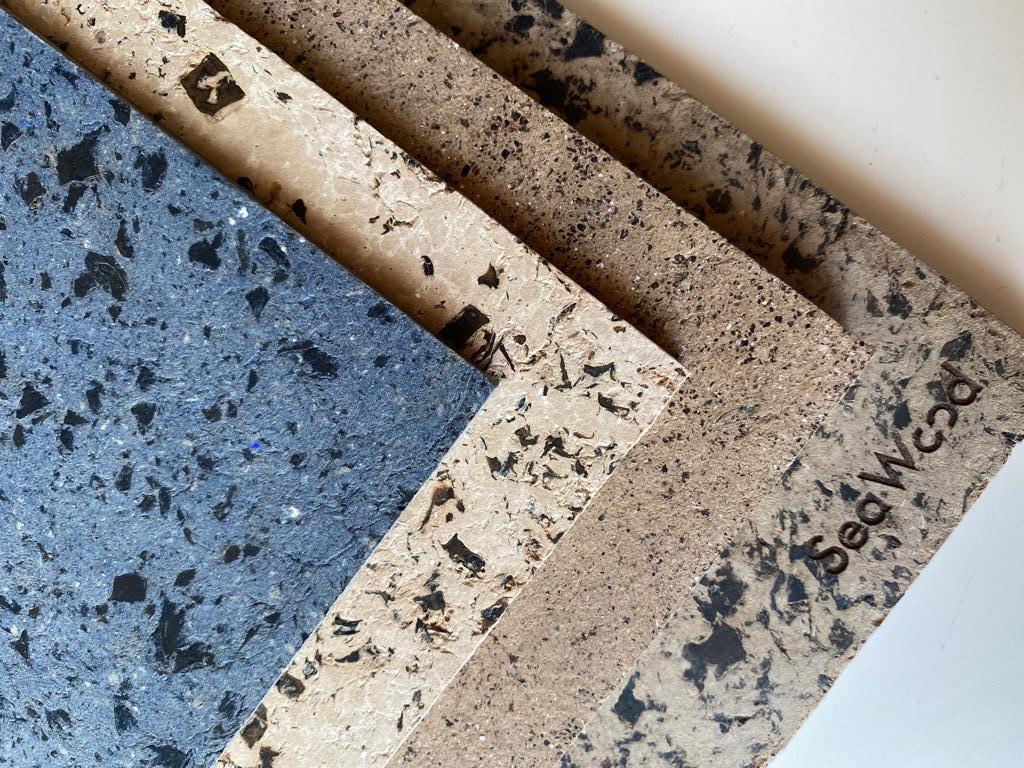 SeaWood Materials BlueBlocks
SeaWood Materials
SeaWood Materials is a series of fibreboards made from brown seaweed.
SeaWood is a 100% natural, compostable and chemical free board material that can be used as a building material, for interior design products and acoustic wall panels.
The material is based on the results of Project Maasplaat that led to several product prototypes, tested and validated by the market. SeaWood is the next step towards realising our ambition to create massive positive climate impact.
We aim to do this in the building industry by using the material for interior walls in homes and offices. And by doing so, not just minimise emissions, but take it one step further and remove existing CO2 from the atmosphere. To clean up and build from there. By using seaweed and residual green matter as the main components, this is possible.
The material will be in production in 2024, for custom projects in 2023 please contact.
For samples, please contact us here:
year
2021-2023
collaboration
The Seaweed Company, North Sea Farmers, BlueCity, Circular Factory
category
Research to market - 2023 custom projects - 2024 in production