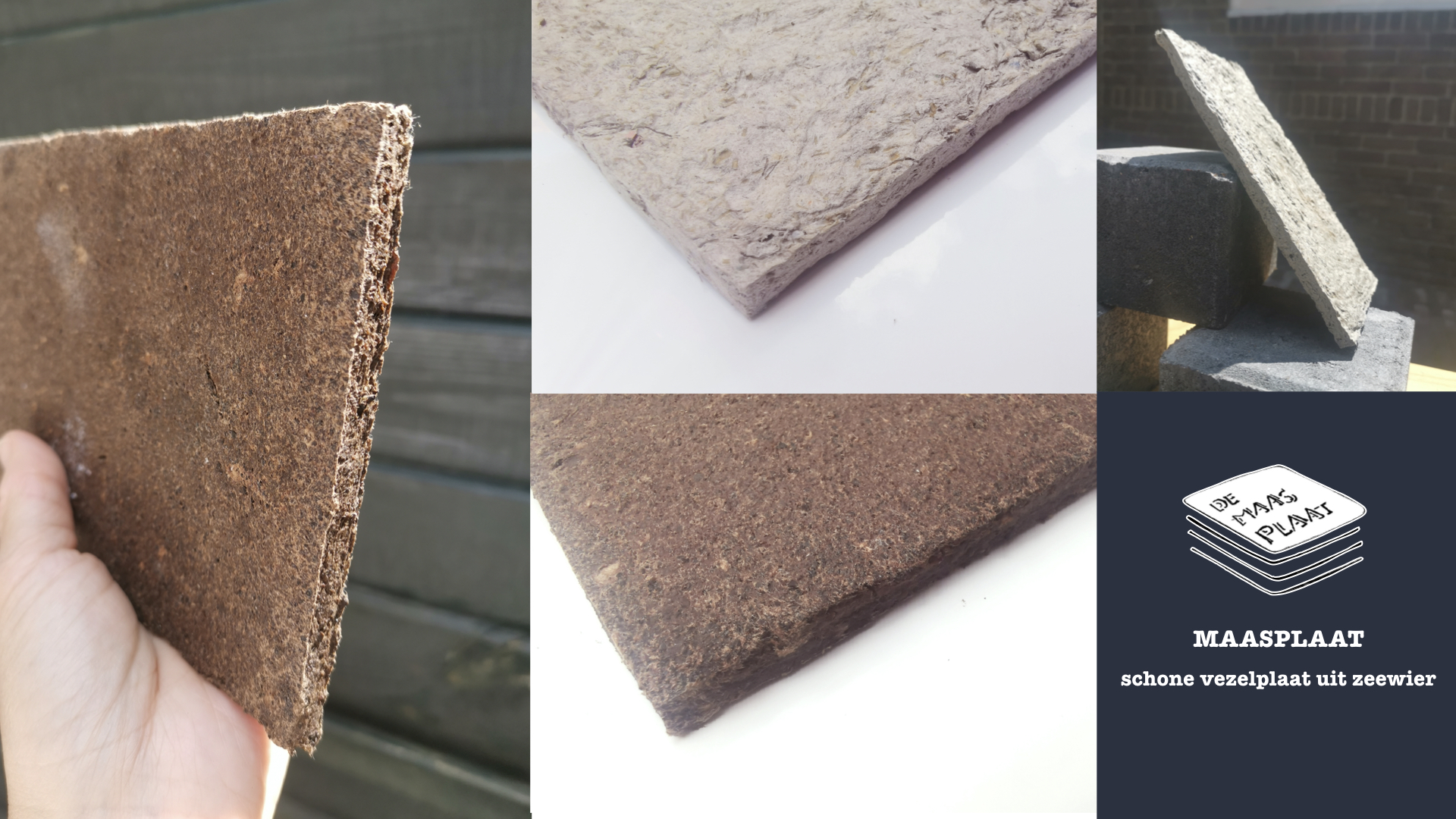 MAASPLAAT
Maasplaat is a project for Citylab010. This project aims to make good use of left-over seaweed-fibres after valuable proteins are extracted.
A process was designed so that fibreboards can be made without the use of harmful chemical glues.Instead, it makes use of the strong natural binding properties of the seaweed itself. The result is Maasplaat.
Maasplaat is a 100% natural, compostable and chemical free board material that can be used for interior design, furniture and acoustic panels.
This project builds on the results of the seaweed fibre research with the goal to have several product prototypes ready that are tested and validated by the market. So that Maasplaat will be ready for the next step of development and make real impact.  First locally made and provided in Rotterdam, then moving towards others regions and markets.
year
2020-2021
collaboration
The Seaweed Company, BlueCity Lab
category
research to market - projects